Make an appointment to take a tour and receive a complimentary guest pass ($25 value).
Contact Membership
Membership
Representative Hours:
Monday-Friday
8:00am – 8:00pm
Saturday
9:00am – 6:00pm
Sunday
10:00am – 5:00pm
Picture yourself 6 months from now. It will be worth it.
OR CALL 985 792 0200
Ask for Membership.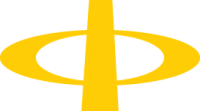 We offer Month-Month And 12-Month Single, Couple, And Family Memberships