Welcome to Franco's Tennis – The most active and inclusive Tennis Program on the Northshore! Our program offers everything you need for your tennis… We will get you involved, plugged in and playing from the very beginning.
Our tennis staff is here to serve you!
Call Ray for
more information
VIEW SCHEDULES & INFO ABOUT: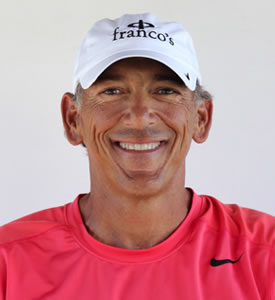 Ray Sahag, Director of Tennis at FAC, has been teaching for over 30 years starting at the Nick Bollettieri Tennis Academy. Ray has taught players of all levels and directed programs throughout the Southeast. He is a USPTA Elite Professional, PTR Professional and a USTA High Performance Coach. He has been married to Walker Sahag for over 28 years and they have 2 golden doodles named Remy and Glory.
Walker Sahag, Academy Director at FAC has taught and coached players at the highest levels on both the WTA and ATP tour. Most notably World #1 Monica Seles. Walker has personally built and coached players to multiple number 1 National Rankings, multiple Southern Champions and NCAA All Americans.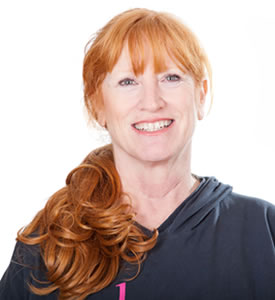 Mary Spiess is our Tennis Department Manager. Mary is in charge of "everything" from leagues to mixers, to all instructional programs. She does it all! She has been heavily involved in Northlake and USTA leagues as a coordinator, official and players for years and is a highly respected member of the tennis community statewide.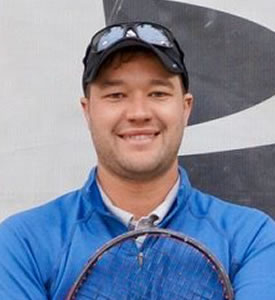 Tyler is our new Assistant Head Professional. He comes to us after spending the last 4 years as the Head Professional at Bretton Woods in Germantown Maryland. While there, he taught both adults and juniors, specializing in getting people into the game and playing and competing quickly. A native of Petoskey Michigan, Tyler graduated from the Professional Tennis management program at Ferris State University, the same program of which Conner is an alumni. Tyler was even Conner Hunt's doubles partner for one year, but we will not hold this against him.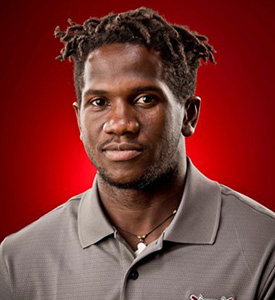 We are super excited and very blessed to welcome our new tennis pro, Victor Sanakai Papi, to Franco's!
He will start January 1st.
Victor will be teaching both adult and junior private and group lessons. I asked him to send a short bio to post and what he sent in is so good, that I am posting what he sent me.
"My name is Sanakai Papi Victor. I'm originally from Garoua, Cameroon, but I have lived in the US for many years now. I have 6 sisters and 2 brothers. I can say that I am a responsible and hard-working person, who is also easy going and funny. I don't like tennis, I LOVE TENNIS!
Growing up in north-central Cameroon, I learned to play tennis hitting over plastic gasoline jugs for a net & a piece of ply-wood we cut into the shape of a racquet. I developed speed and agility chasing chickens; and honed my arm strength & accuracy pitching rocks to liberate mangos from the tree branches beyond my reach.
When I left home at the age of 13, I was the first person in my family to ever travel more than three provinces away. In 1999, I came to the US with the dream of playing tournaments and earning a college scholarship. I accomplished my dream and am the first person in my family to graduate from college.
I have dedicated my life to the Lord. I live very frugally and place value on helping other people to build a strong work ethic. My faith-based philosophy is that you should work hard, have good values, good morals, and do something good every day!
Victor's work and playing highlights:
4 time NAIA 1st Team All American
3 time NAIA National Champion
Troy State University graduate assistant for Men's & Women's Tennis
Clemson University volunteer Assistant Coach
Auburn University Montgomery volunteer Assistant Coach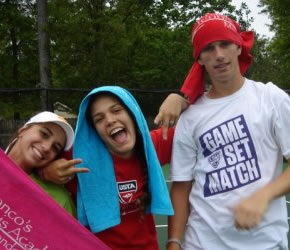 Tulane Green Wave Tennis –

TBA

Chili Cookoff Mixer –

January 15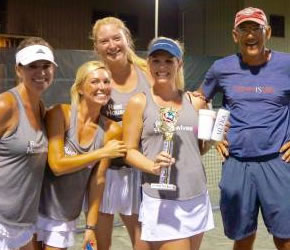 Spring Club Championship –

February 1

Sweetheart Mixer –

February 11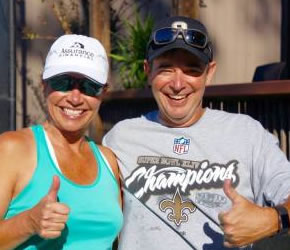 Mardi Gras Tennis Kids Camp –

March 2-4

Crazy Feed Club Championship –

March 12

Christ Episcopal Benefit Tournament –

March 20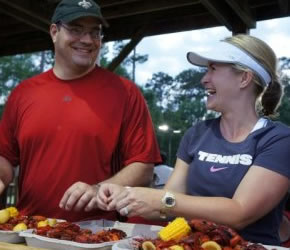 Spring Break Kids Tennis Camp –

April 11-15

Crawfish Mixer –

April 23