Franco's Athletic Club unveils the NEWEST, COOLEST Small Group Personal Training Workout: ZONE 30. Space is limited.
Mon – Thur
5am, 9am, 12pm, 6pm
Fri 5am, 9am, 12pm
Sat 9am
Use the MINDBODY app to register, book and pay for your Zone 30 classes by clicking on the Pilates Studio.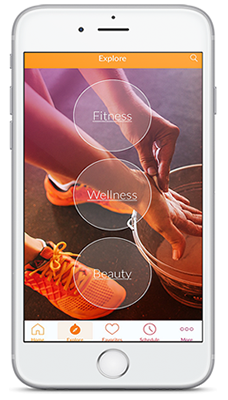 Register, book and pay: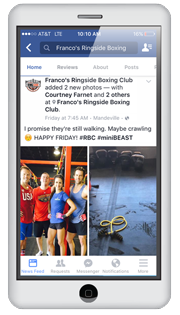 Stay connected with Facebook:
What it is
This heart rate monitored workout program is designed for those who need a quick, effective, complete workout in just 30 minutes.
Personal – Space is limited to 12 participants.
Personalized – Your workout is based on your heart rate, making this the perfect workout for any fitness level, from beginners to athletes.
What it isn't
ZONE 30 is
Never boring,
Never easy,
Never the same!
UNLIMITED CLASSES
Bring your heart-rate monitor

$49 monthly repetitive. Registration and Payment is managed through the Franco's MINDBODY website/app (not through Franco's account charge). Cancellations must be done by the 20th of the previous month.

Zone 30 information & heart rate monitor purchases: 985.792.0206.

Note: the app to register is MINDBODY, Inc. Choose "The Pilates Studio at Franco's" for the schedule and to reserve your spot in class!