10 Weeks
Male/Female Divisions
Physical Challenges
Intensity and Calories Burned leaderboards
3+ Zone 30 classes weekly
Body Composition Challenge
Cash and Prizes
$99 enrollment fee
Must be a Zone 30 member and have a heart-rate monitor
(any ANT+ chest strap heart rate monitor device – can be purchased inside the Zone 30 studio)
Want faster results and more training?
Add on Small Group Training with any of our trainers 1 or 2 days a week (additional training fees apply)
Not a member? No problem!
Visit a membership rep for temporary membership options.
Mon 5am, 7am, 9am, 9:45am, 12pm, 4:30pm, 6pm
Tues 5am, 9am, 9:45am, 5:30pm
Wed 5am, 7am, 9am, 9:45am, 12:00pm 6:00pm
Thur 5am, 9am, 9:45am, 4:30pm
Fri 5am, 9am, 9:45am
Sat 9am, 10am
Use the MINDBODY app to register, book and pay for your Zone 30 classes by clicking on Franco's Mandeville.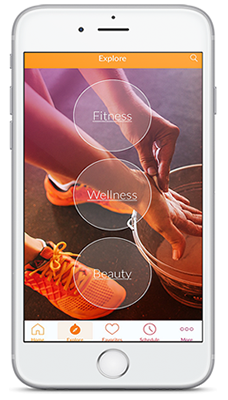 Register, book and pay: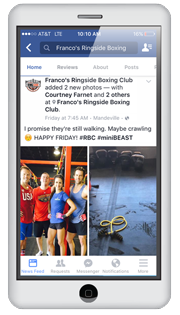 Stay connected with Facebook:
What it is
This heart rate monitored workout program is designed for those who need a quick, effective, complete workout in just 30 minutes.
Personal – Space is limited to 12 participants.
Personalized – Your workout is based on your heart rate, making this the perfect workout for any fitness level, from beginners to athletes.
What it isn't
ZONE 30 is
Never boring,
Never easy,
Never the same!
UNLIMITED CLASSES
Zone 30 Heart rate monitor for sale $49

$49 monthly repetitive. Registration and Payment is managed through the Franco's MINDBODY website/app (not through Franco's account charge). Cancellations must be done by the 20th of the previous month.

Zone 30 information & heart rate monitor purchases: 985.792.0206.

Note: the app to register is MINDBODY. Choose "Franco's Mandeville" for the schedule and to reserve your spot in class!