Stay inspired to be healthy.

Stay inspired to be healthy. BY TAMARA NUNEZ Fitness Director, Franco's Athletic Club 1) You Are WHEN you Eat WHEN you eat is as important as WHAT you eat. Frequent low calories snacks like hard boiled eggs (52 calories each) and Kiwi (42 calories) curb hunger and...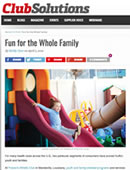 Fun for the Whole Family
Article in Club Solutions Magazine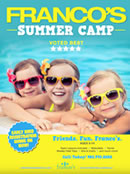 Franco's voted BEST Health Club, Summer Camp and Swim Team!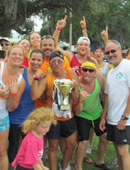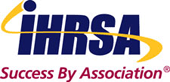 HOW FRANCO'S ATHLETIC CLUB BECAME MANDEVILLE'S 'COMMUNITY PLACE'